Dear admin,
maybe you could have a look at following problem: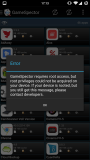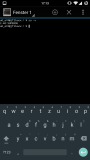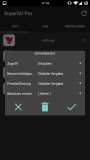 Used device: Samsung Galaxy S4 LTE (GT-I9505)
Used Android: Cyanogenmod 12 (Android 5.0.2 / 12-20150218-NIGHTLY-jfltexx)
Used Gamespector: 7.7
Summary: Gamespector asked correctly for roor & I granted it like I did serveral times before. But now it seems, that Gamespector won't recognize the accessibility of it and so, the app quits like it states above. Maybe GS isn't ready for Lollipop?
Thanks in advance.